been trying to get all the loose ends tied up on the Jart. Got all my parts back from Nickle plating, so i've been installing all of that stuff, and cleaning up little details. Primary with plated pressure plate, new jockey shifter, and new clutch release arm.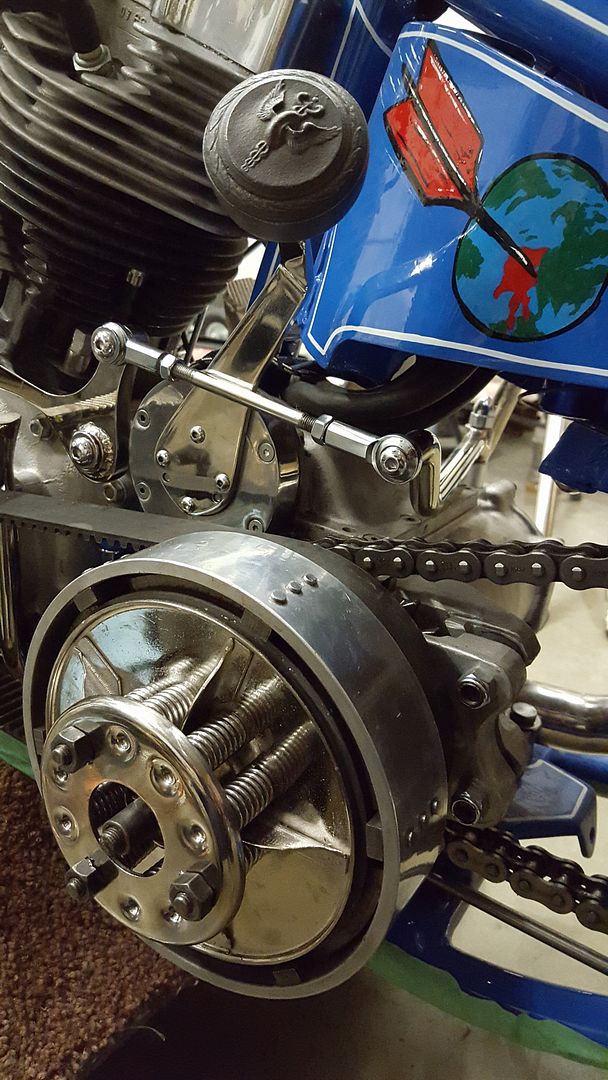 top tree, shameless self promotion
back up on wheels, close! i can almost taste the bugs in my teeth!