been slacking on shop updates... plenty of stuff going though. Got the Jart all wrapped up & on the road, and then ran into some kicker problems... Parts on the way, should be back in action next week. Bike is running and riding great though! No more wheel hop/death shake!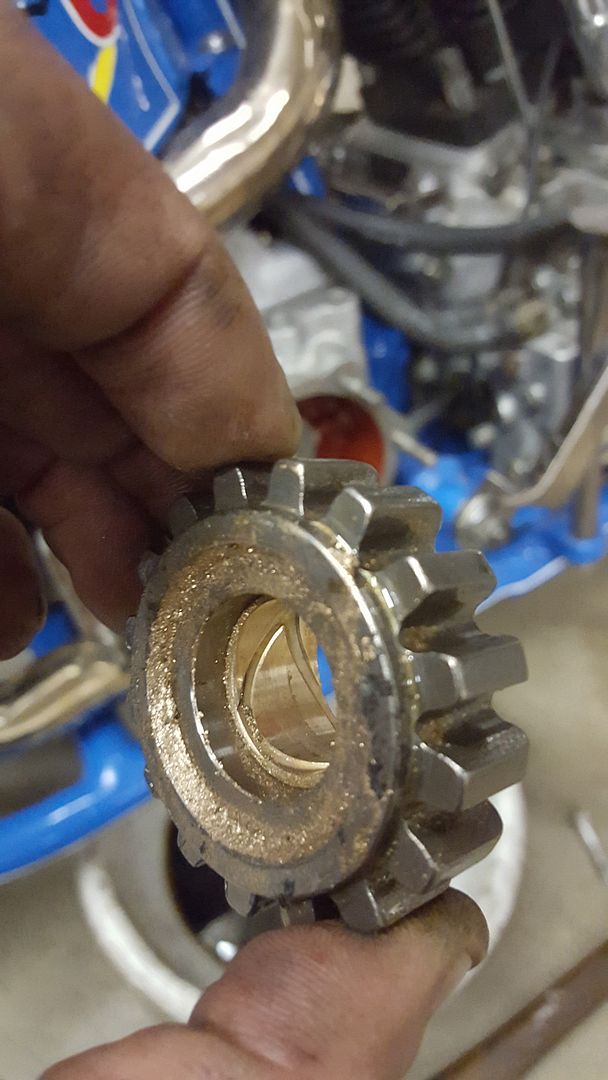 Got the new heart in the Meatjammer, and ripped it down the road to find it only shifts 1-3, no 4th or 5th gear. UGH! so, tore the 'new' engine back out of the bike, completely dissassembled and also tore down the 'old' engine to do a trans swap. Shifter fork was the culprit, but old gearset looked better, so i just swapped it all (output shaft is also different length (new engine is pre-77)) Yuck...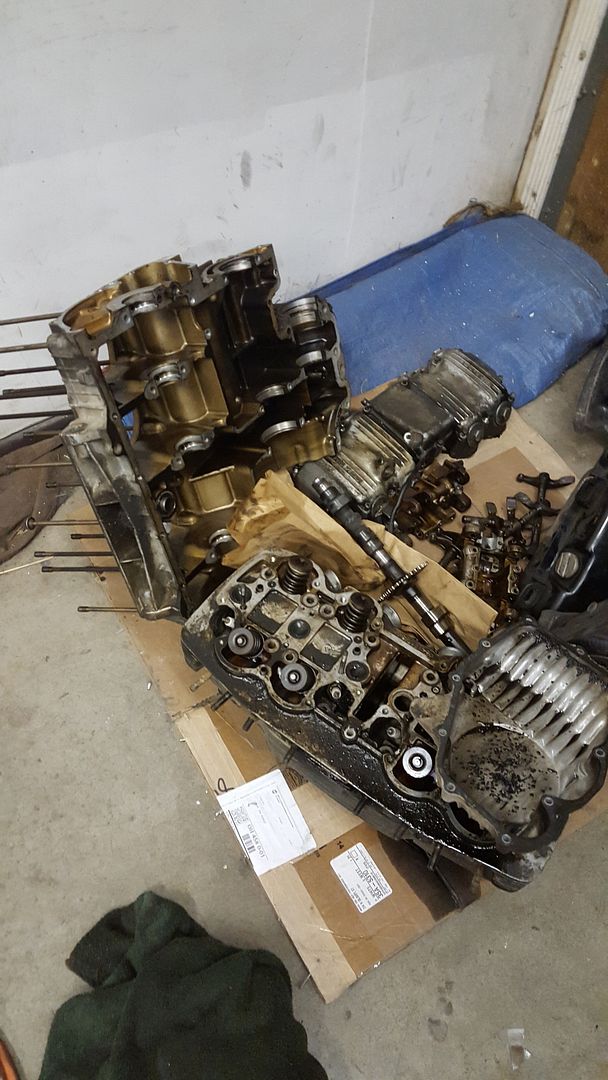 Cases power washed and ready for assembly
Old trans in the new cases, ready for crank and case half assembly.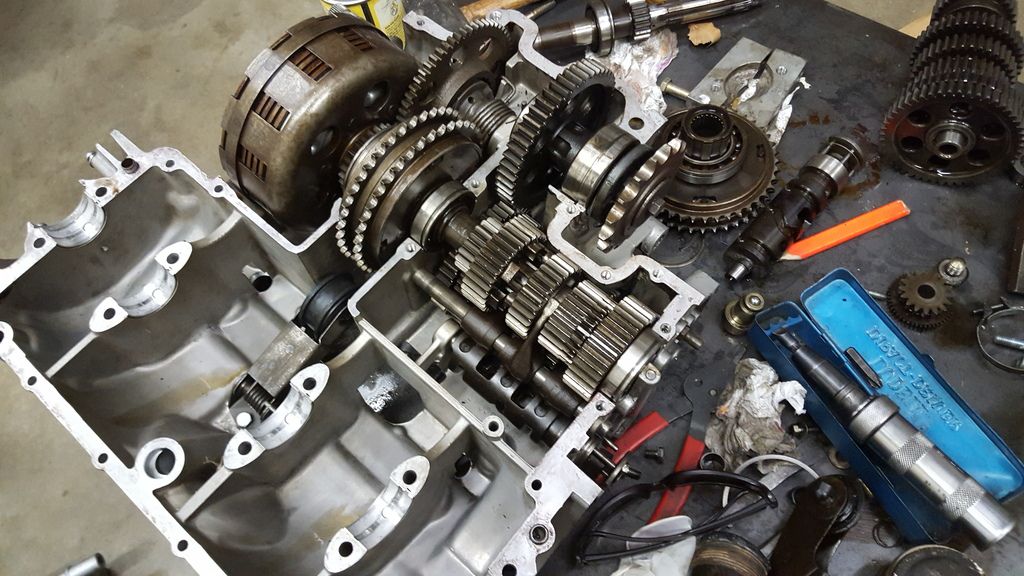 Been Helping Outlaw get his shovel back in shape, pulled the top end, new pistons/rings and new valves/springs. New 3.5 tanks, got the forks all mounted up and headlight nacelle on. Baby steps...